We are excited to see our Wolves back tomorrow! Here's this week's parent update. ¡Estamos emocionados de ver a nuestros Lobos de regreso mañana! Aquí está la actualización para padres de esta semana
https://www.smore.com/eakwj

Happy Thanksgiving Break!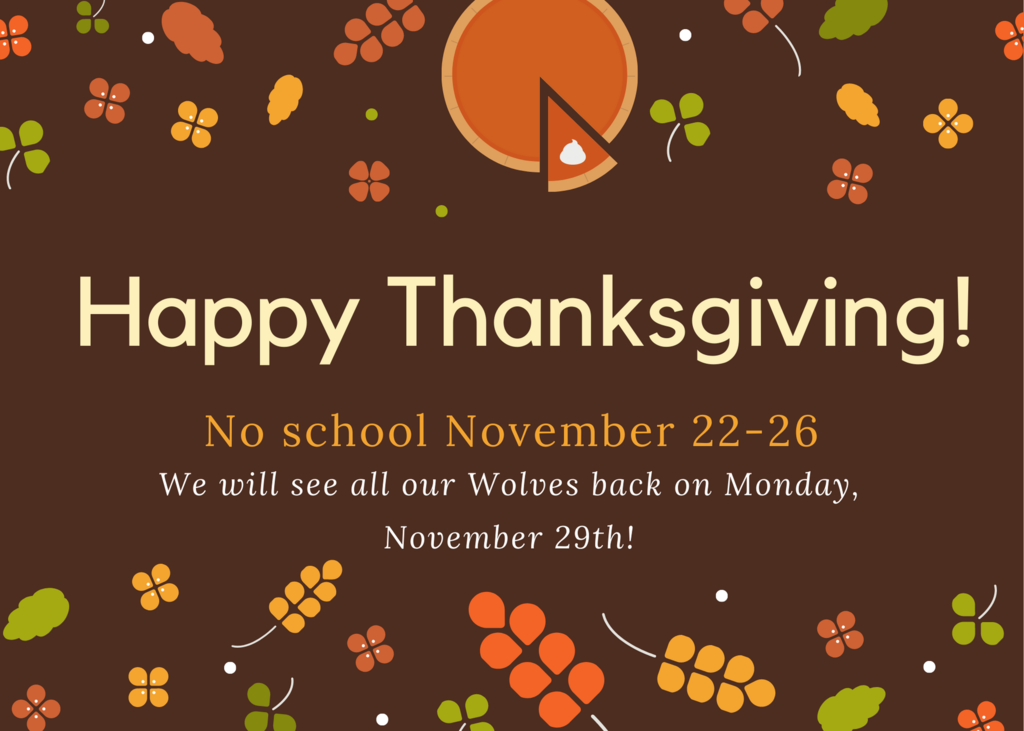 We had a special visitor on Veteran's Day- Mr. Lassiter is a veteran, and he brought a uniform and some MREs to share. All 5th graders learned about the meaning of Veteran's Day- thank you for your service, Mr. and Mrs. Lassiter!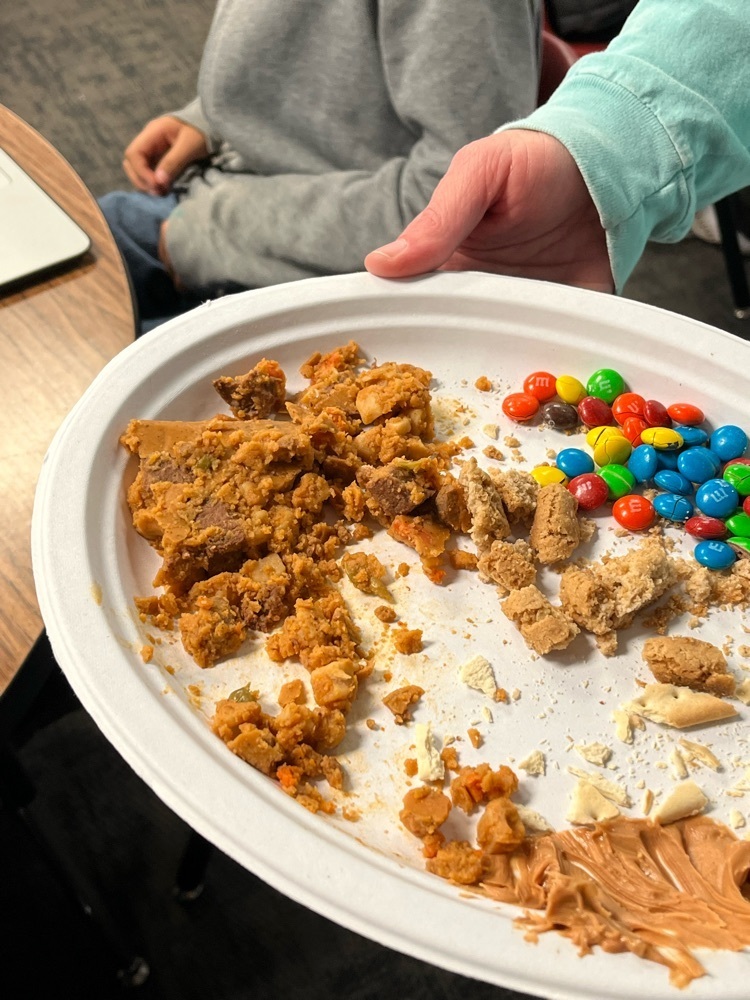 Girls Scout Troops are forming NOW!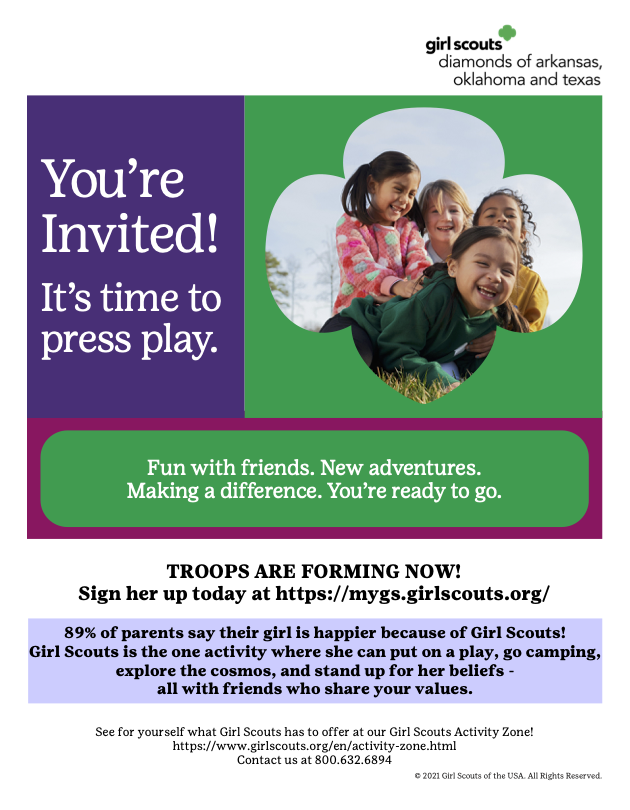 Here's the latest weekly parent update- have a great rest of your weekend! Aquí está la última actualización semanal para padres: ¡tenga un gran descanso de su fin de semana!
https://www.smore.com/vpt5q


Westwood parents/community- we have exciting news! Westwood is proud to be recognized as being in the top 5% of schools in the state on growth according to last year's ACT Aspire assessment. Way to go, Wolves!

Here's this week's latest parent update. We hope you are enjoying this beautiful weekend! Aquí está la última actualización para padres de esta semana. ¡Esperamos que esté disfrutando de este hermoso fin de semana!
https://www.smore.com/9hntj

Today in Westwood EAST students were given a training on how to use a sewing machine by a former Westwood Student and Ms Berry from Helen Tyson Middle School. The EAST students were able to learn the basics and sew one bandana for their EAST project I "Am Paw-Some, Adopt Me!" The cute bandanas will be donated to local pet shelters with the hope that more dogs will be adopted.  The students found in their research that adding cute details, like a bandana, does really increase the chances of a dog being adopted. Now that really is Paw-Some!

Hey there- we are doing 15 days of Thanksgiving fun in November for our staff, and tomorrow is hat day. We thought it would be fun to invite our students to participate in this one, so they are welcome to wear hats Friday! Hola, estamos haciendo 15 días de diversión de Acción de Gracias en noviembre para nuestro personal, y mañana es el día del sombrero. Pensamos que sería divertido invitar a nuestros estudiantes a participar en este, ¡así que son bienvenidos a usar sombreros el viernes!

Don't forget- food giveaway at 3:30 today!

We apologize for forgetting to send out the parent weekly update with all the Halloween fun going on yesterday! Here's the link...
https://www.smore.com/6r1d9
¡Nos disculpamos por olvidar enviar la actualización semanal para padres con toda la diversión de Halloween que tuvo lugar ayer! Aquí esta la

Friday, we are scaring away drugs with our costumes! ¡Viernes, estamos ahuyentando las drogas con nuestros disfraces!

We've got the crazy hair for tomorrow covered for you- $1 for 1 colored hair spray! Tenemos el cabello loco para mañana cubierto para ti: ¡$ 1 por 1 spray para el cabello de color!

Thursday, we are showing how we are drug free from head to toe. Come to school with crazy hair and/or socks! We will be doing colored hair spray for $1 per color. El jueves, mostramos cómo estamos libres de drogas de la cabeza a los pies. ¡Ven a la escuela con el pelo loco y / o calcetines! Usaremos laca de color para el cabello por $ 1 por color.
Westwood Wolves are not going to let drugs ruin their GAME!

Mini-Wilddog XC races postponed for this afternoon- they will be held this Friday- same place and times. Don't forget- pumpkin contest tomorrow! Las carreras Mini-Wilddog XC pospuestas para esta tarde -se realizarán este viernes- mismo lugar y horarios. ¡No lo olvides, concurso de calabazas mañana!

Wednesday, we are wearing a team jersey/shirt to show that drugs are not going to ruin our games! El miércoles, usamos una camiseta del equipo para mostrar que las drogas no van a arruinar nuestros juegos.
On Tuesday in Red Ribbon week, we wear RED to show we are drug free for life!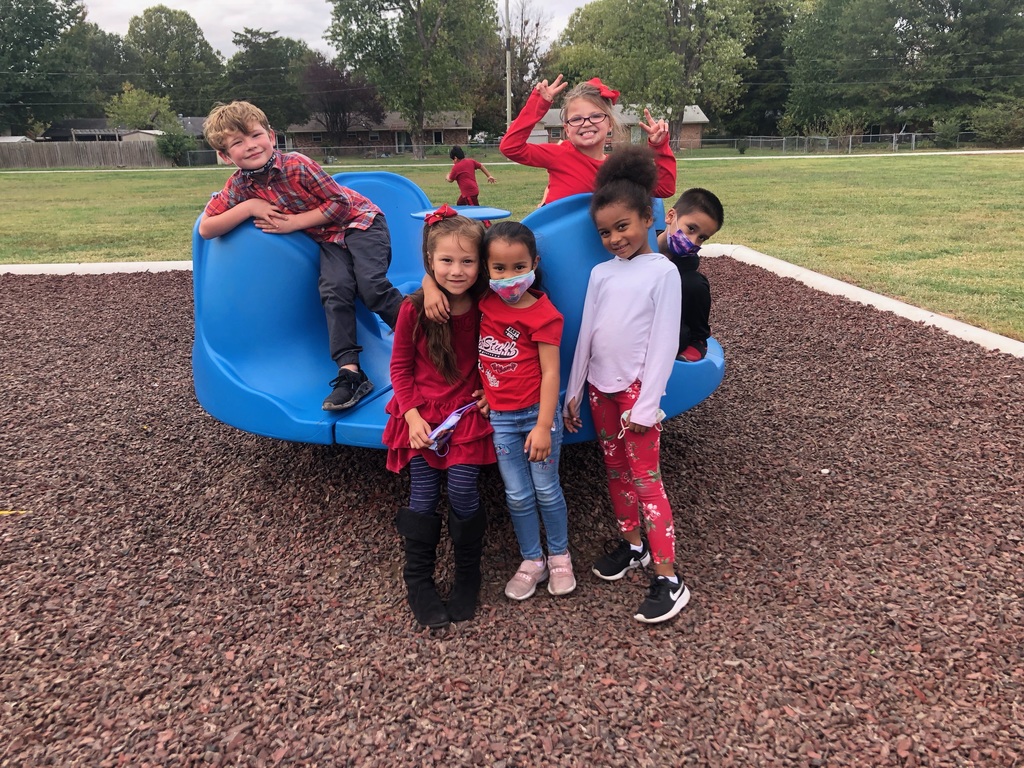 Tuesday, we are wearing RED to show that we will be healthy and drug free for life! El martes, nos vestimos de ROJO para mostrar que estaremos sanos y libres de drogas de por vida.